NEW Intake Form for Subscribers!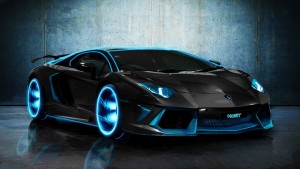 An exotic, high performance sports car is an amazing experience to look at and hear, let alone drive. The purring growl of the supercharged engine thrills at any age and the 'slam you in your seat' power takes your breath away. Now imagine that sports car with the ability to repair itself, touch up the paint job, replenish fluids and regulate every electrical system. Whether you believe it or not, YOUR BODY has all the potential of a self-healing precision sports car! Utterly unique and full of the kind of power you have only dreamed about driving. Yet no sports car of any kind, or your body for that matter, can maintain peak performance for a lifetime without regular, individualized maintenance. Great performance starts with a tune up just for your body type and specs.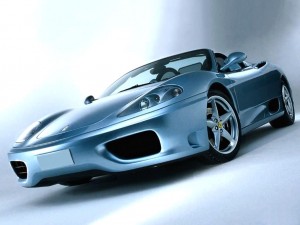 Tuning up the body is as easy as finding what parts are worn down or fatigued and then providing specific, positive energy to support their functions and performance. All parts of the body need to be communicating and working together with the proper flow of energy.
This energy is what The Codes of Life are all about! . . . The Codes of Life has thousands of unique, energetic "Codes" that tune up the positive energy in any specific area of the body. There are also thousands of Codes to eliminate out of tune, negative energy which causes disease, illness and deterioration. These Codes are a powerful addition to any healing art, yet they are simple enough to be used by anyone. The Codes of Life empower us to Tune Up our bodies and Drive our own Supercharged Health!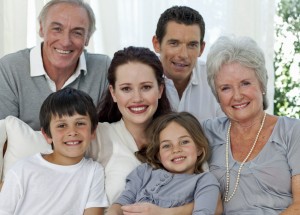 Imagine having the power to assist your family, friends and clients in the healing process. You now have the ability to Tune Up the body using energetic vibration directed at very specific parts of the body. This empowers you to heal yourself and then reach out to those around you. Healthcare at your fingertips! Are you ready to rev up your energy and Drive your own healing?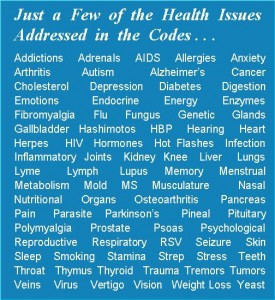 The Codes of Life, inspired by retired geologist Lloyd Mear, is all about energetic frequencies, or good vibrations, for balanced healing. Everything in our body resonates and vibrates, for good or bad, with energy. From the smallest nerve, cell or tissue, to everything we see in the mirror. Even the mirror and everything around us vibrates with its own energy. This energy can be translated into individual Codes.
The Codes of Life targets correcting health problems, increasing energy and balancing all aspects of our body so it can heal itself. Using applied kinesiology, or muscle testing, the positive energy is identified and then applied to the body to encourage healing and improve function.
It really is . . . Time to Power UP!
The Codes of Life© – Database Subscription
CODES Subscription
With a paid subscription to our online database you will search among thousands of healing energy Codes with the ability to export what you need in text format. You will have access to abundant additional information, cross linking of Codes, supportive Codes and source citations. Hundreds of Codes are added every few months.
To purchase:  click the "Buy Now" button below for a secure link to PayPal.
As a professional disclaimer: The Codes of Life, LLC is inspired by Lloyd Mear and acknowledges his original energetic contributions within this compiled database. All compiled information has been clarified, descriptions abbreviated and significant amounts of information, research and source citations added. All the easily searchable healing Codes have been extensively cross referenced and linked to supporting information. The Codes of Life, LLC, and our worldwide contributing practitioners, add thousands of new Codes each year. The Codes compiled in this database pass strict double blind and third party testing for clarity and validity. This has become a worldwide endeavor to expand this energetic healing art form and we invite you to join us in raising good vibrations everywhere!